We offer horse trekking for both

experienced riders and beginners.

The riding paths we travel are for the most part car-free forest roads and tracks through hilly countryside.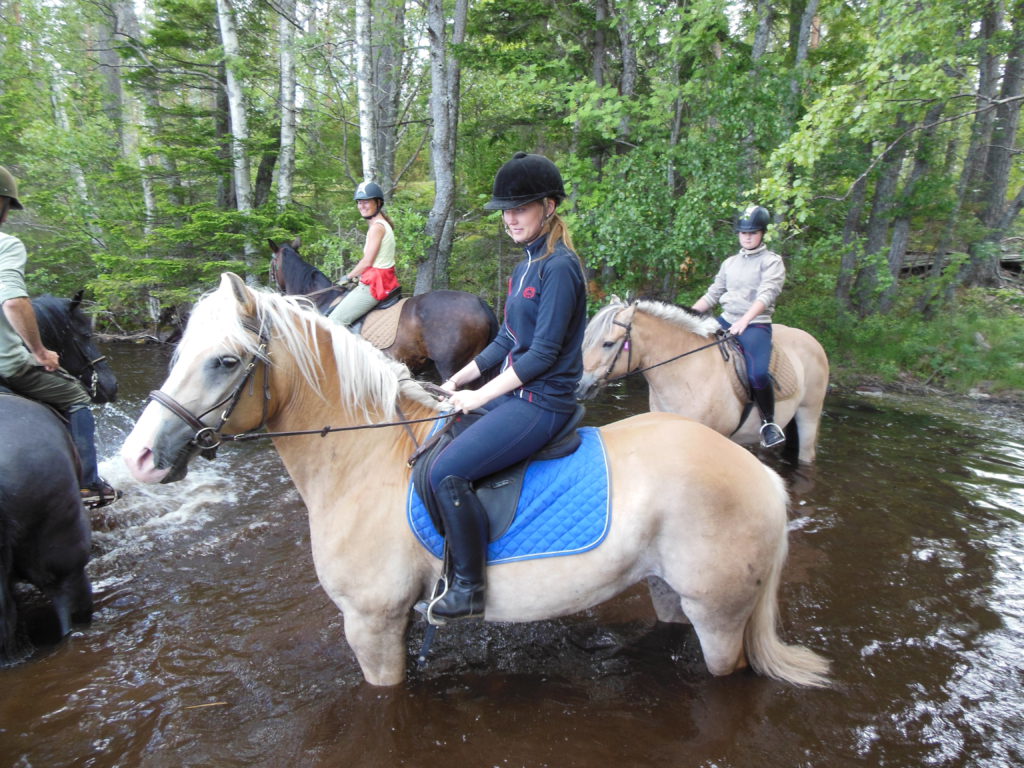 Our trips take us up small gravel paths and soft forest winds under mighty spruce and pine. There is a lot to be seen here, such as elk, deer, hare and woodland fowl plus many interesting flowers and plants. We will also be able to enjoy the surrounding farmland from our path as we pass by various old crofts still bearing signs of the past inhabitancy.
You can ride all day here, coming across neither cars nor other people.
We have Spanish P.R.E horses and partbreeds of them for experience riders.
For beginners we have coldblood. The horses have a good temperament and they are happy and easy to ride and handle.

For more information call Reinhold +46 70 6042963 or contact us here